Integration Configurations – Understanding Your Options
This topic will explain the additional changes you can make to any of your integrations after configuration.
If you still need to set up an integration with a third-party vendor, see the Integration Configuration page.
---
Options
This screenshot shows an integration with PagerDuty and its accounts as an example.

The following options are available within an individual integration:
| | |
| --- | --- |
| Item | Description |
| | Toggle switch to enable or disable the account. |
| | Delete the account integration. |
| | Hovering over the numbers of each account shows a status summary of the account. |
| | Indicates that you have not completed the required fields for the selected account. |
---
Disable All Accounts
When you select the 
Disable all accounts
, you disable all notifications for all the accounts in your integrations.
This option does not disconnect or delete any integrations: it simply acts as a pause button until you re-enable the notifications.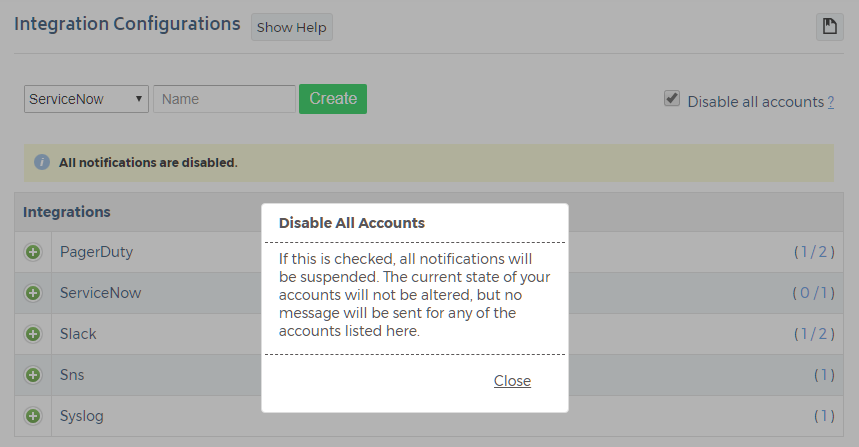 ---
Setting Up Your Alerts and Notifications
Now that you've configured your accounts, you can set up actual alerts for the following features:
---
---