List of IAM Users Report
The List of IAM Users report provides details on each user created in AWS Identity & Access Management (IAM).
The report lists the users alphabetically and includes the user's ARN value, the last time the user was accessed, and the last time their password changed.
To access the report, go to the left navigation pane, and choose Inventory > IAM > List of Users.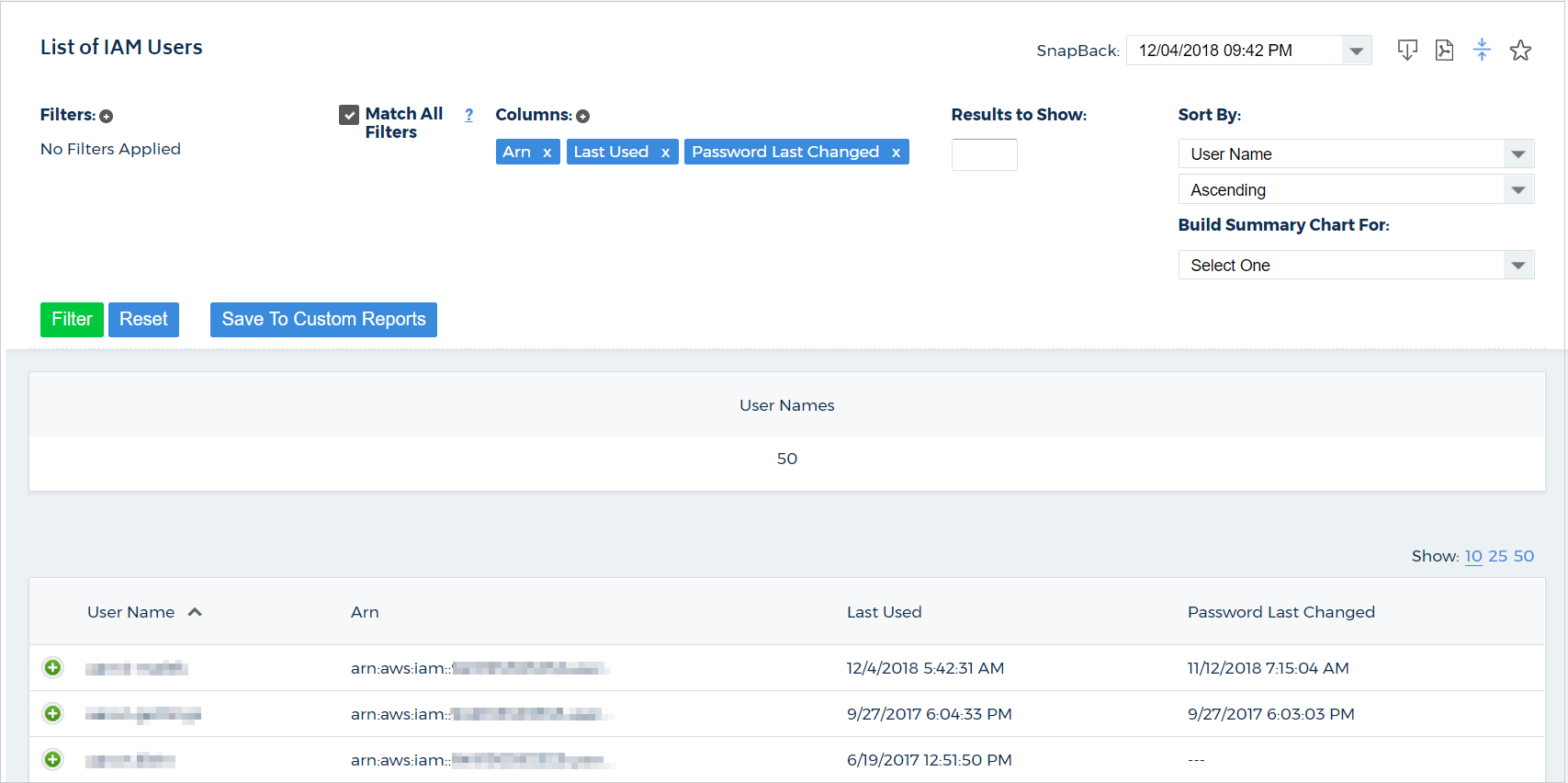 Click

(green plus symbol) associated with any user to see more details.

The table identifies the details available on each user.
Item

Description

Groups

lists the IAM groups that the user belongs to

Access Keys

shows details about the user's access keys, which enable the user to make programmatic calls to AWS
includes the creation date and status (disabled or active) for each access key

MFA Device

shows any multi-factor authentication (MFA) devices the user has configured for their login
includes the Amazon Resource Name (ARN) of the device, when the device was enabled, and identifies the device as virtual or hardware

Policies

identifies any policies attached to the IAM user

Credentials Report

provides granular details on the IAM user such as the date and time of user creation, next password rotation, and what region the access key was last used in
---
---