Users in CloudCheckr CMx
A user is the actual end-user who has a valid CloudCheckr username and password that enables them to log in to the application.
Users are a component of CloudCheckr's Role Based Access Control (RBAC), which is a method for managing access based on the roles assigned to those users.
The Users tab in Access Management is where you can view, search for, modify, or create a user.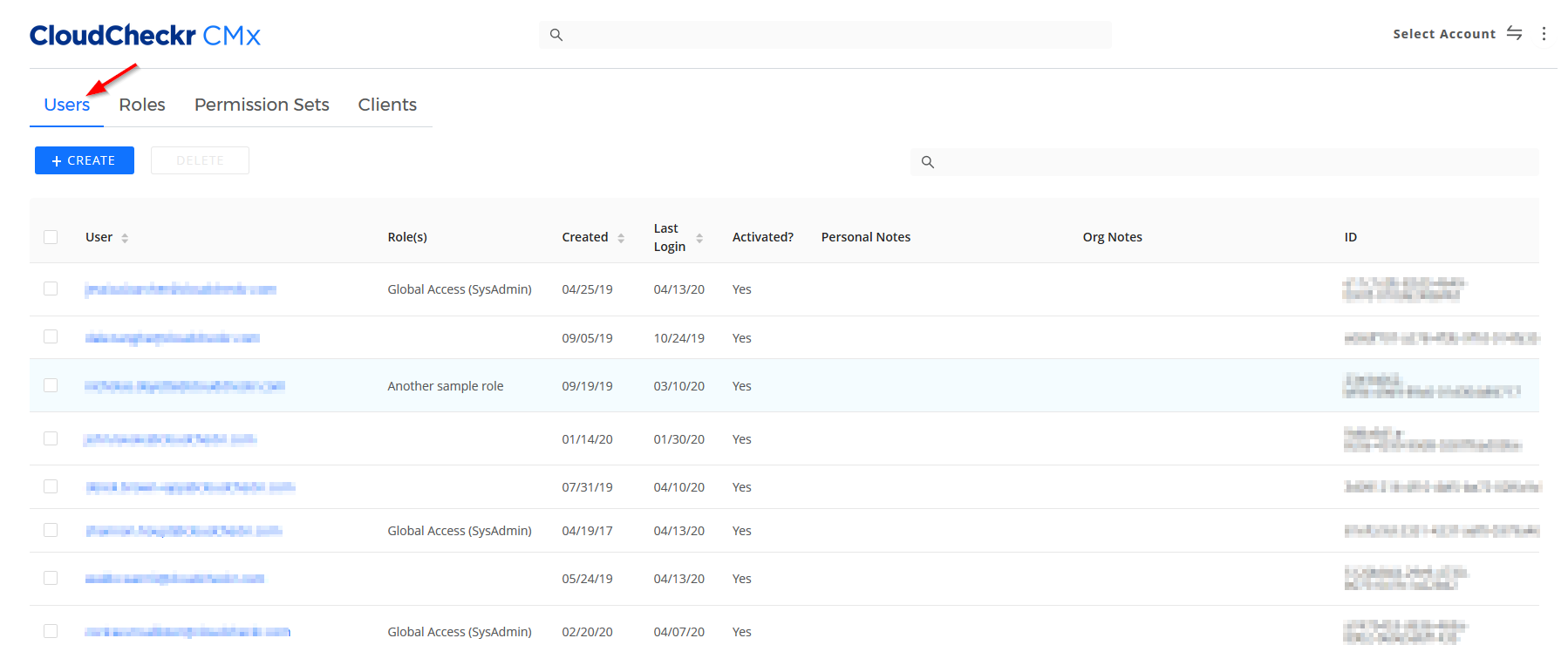 ---
Procedures
Click a button to learn more about the actions you can perform in the Users tab:
This procedure shows you how to create a user and assign a role to that user.
Before you create a user, verify that they have a valid email address.
Click the Settings icon and select Access Management > Users.
Click the + CREATE button.
Type the user's email.
From the User Role(s) drop-down list, select the roles you want to assign to the user.
Note: Users cannot be assigned to more than 10 roles.
Select at least one authentication method:

Method
Description

CloudCheckr

authenticate using the end-user's CloudCheckr email and password

SSO

authenticate using CloudCheckr SSO

If you select SSO, you must also select an identity provider.

Type any helpful personal and/or organizational notes if applicable.

Here is an example of what the screen would look like if you created a user with the User and Client Access Management role who selected CloudCheckr and SSO, via the OneLogin identity provider, as their authentication methods:

Click SAVE.
---
---