What Is a Subscription Family?
Our application enables you to create Azure subscription families to bundle multiple Azure accounts together that are part of a larger consolidated bill.
Subscription families provide several key benefits including the ability to generate:
list cost as if the family itself was a consolidated bill
tier pricing
volume RI pricing within the account family
Creating subscription families for subscriptions under a single CSP ensures that invoices and costs for more complex situations are generated accurately.
While there is no limit to the number of subscription families you can create, each subscription family must contain at least one Azure subscription before it can be created.
To access this feature, go to the left navigation pane, and choose Cost > Azure Partner Tools > Configure > Subscription Families.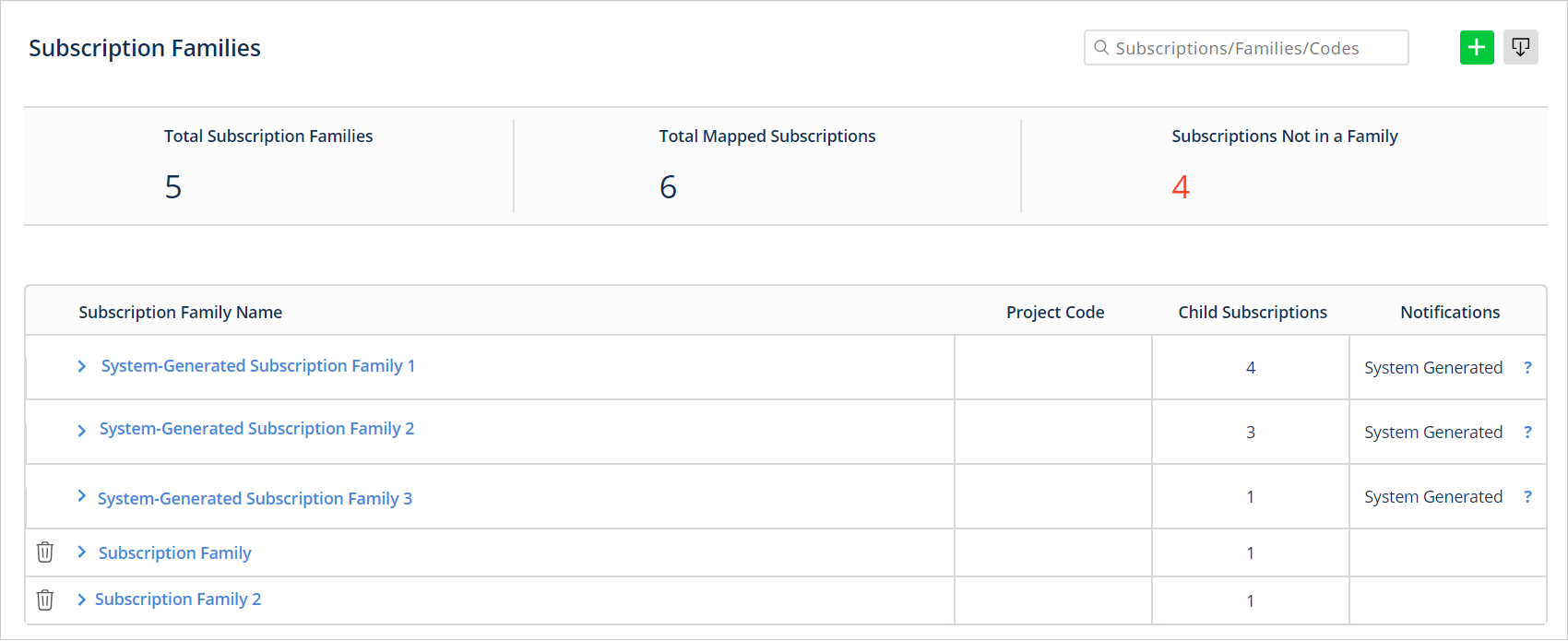 The Subscription Families page displays a table that shows the total number of subscription families, the number of subscriptions mapped to an existing subscription family, and the number of unmapped subscriptions.
In this topic, you will learn how to:
---
---