AWS Savings Plans
The word is out: AWS has a new discount billing model called
AWS Savings Plans
.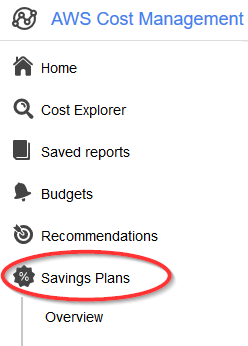 Like Reserved Instances (RIs), Savings Plans provide you with a significant discount in comparison to On-Demand rates. Over time, however, Savings Plans will change the way you manage and use RIs and apply discounts in your cloud environment. Read on to learn how Savings Plans work, what this change means for the future of RIs, and how CloudCheckr plans to support this new model.
Question: What is a Savings Plan?
Answer:
A Savings Plan allows you to commit a dollar amount per hour of compute usage and apply that discount automatically across regions, accounts, and instance types. You must commit to a consistent amount of usage for a 1- or 3-year term just like you would with an RI. AWS is currently offering two types of Savings Plans:
Compute Savings Plans: applies to EC2 instances and Fargate compute engines in any region
EC2 Instance Savings Plans: applies to a selected EC2 instance family and region
---
Question: What is the benefit of using Savings Plans over RIs?
Answer:
The Savings Plan gives you more flexibility on how you apply savings across your consolidated bill, and it reduces the risk of losing unused dollar commitments when you make changes to your cloud infrastructure. Ultimately, the Savings Plan will offer you an easier, less-complicated method for managing and using RIs.
---
Question: How will Savings Plans change the way AWS supports RIs?
Answer:
Now that Savings Plans are available, you can use both RIs and Savings Plans as part of your cost-savings strategy. For the foreseeable future, AWS will continue to support both options, but eventually, AWS will most likely deprecate RIs in favor of Savings Plans.
---
Question: How does CloudCheckr plan to manage this change?
Answer:
Out of the gate, CloudCheckr can support customers who purchase Savings Plans through features like:
Billing Summary Dashboard
Custom Charges
Advanced Grouping Report
List Cost Analysis Report
AWS Credit Summary Report
Billing Summary Reports
Invoice Generator
---
Question: Do I still need to use CloudCheckr for recommendations?
Answer:
Absolutely. Before you purchase an RI or a Savings Plan, you should analyze your utilization. Our Right Sizing feature determines if you are under- or over-powered based on your utilization and if you should move up or down in instance size or even to a different instance family. If you were to sign up for a one- or three-year commitment before you use Right Sizing, you could magnify your inefficiency—and pay for that mistake for up to three years. CloudCheckr's Right Sizing tools allow the administrator to determine the CPU usage level and time period while AWS is hard-coded at 40%. So, in theory, a CloudCheckr user could decide that 20% is their threshold, or 60%, or over 2 days, or 30 days. With built-in Automation, the administrator can also select
Fix Now
or
Request Fix
to initiate the change in instance. Finally, while AWS lets you choose between 7, 30, or 60 days of historical usage to make recommendations, CloudCheckr offers 30, 60, 90, or even 180 days worth of data. When making a 1-year commitment, let alone three years, it's important to have as much historical data to best determine your long-term needs.
---
Question: Will Savings Plans change the way I use CloudCheckr?
Answer:
Not immediately. If you don't plan on purchasing Savings Plan soon, your CloudCheckr experience will remain the same. If you do plan to purchase Savings Plan soon:
Once you purchase a Savings Plan, CloudCheckr will reflect that purchase in your billing file. As we work through our analysis, we will help you come up with a plan on how to maintain or improve your existing margins and gather your feedback on what Savings Plan functionality you would like to see in our application.
---
Question: How do I purchase a Savings Plan?
Answer:
Payers or payees can purchase Savings Plans directly from the AWS Cost Explorer Console. They are not available in the AWS Marketplace.
---
Question: Are there any drawbacks to using Savings Plans?
Answer:
Yes. The major drawback is that the very flexibility offered by Savings Plans means that they
cannot
be restricted to a particular instance type, region, or account. So, if you needed to use funds to cover your usage costs on a particular instance type—for example, only your Windows Production m4.4xlarge instances—there is no mechanism to do so. In this case, you are better off buying RIs to match those instances to ensure that only one cost center would benefit.
---
Question: What happens if I buy an RI and a Savings Plan?
Answer:
In this case, AWS will apply
all
RIs first, then apply Savings Plans to any instances not already covered by an RI.
---
Question: Does this change mean that RIs are going away?
Answer:
For now, AWS will still offer RIs in parallel with Savings Plans. Currently, AWS Savings Plan is only available for EC2 instances and Fargate compute engines, but as AWS adds support for more services, we expect customers to move away from RIs toward Savings Plans.
---
Question: Can a single payer account have a Savings Plan and RIs?
Answer:
Yes!
---
Question: How will Savings Plans work with Enterprise Discount Program customers?
Answer:
Customers with Enterprise Discount Program (EDP) will have their EDP discounts stacked on top of the Savings Plan discount.
---
Question: Are Savings Plans available for GovCloud customers?
Answer:
Yes. But, you can only purchase GovCloud region Savings Plans for the standard account—not in the GovCloud account.
---
Question: Are Savings Plans available in China?
Answer:
Not at this time.
---
Question: When you apply a Savings Plan to multiple instance types, which type gets the discount first?
Answer:
AWS first applies the discount to the account that purchased the Savings Plan, then applies it to the highest discount instance to lowest discount instance accordingly. If there is unused commitment, AWS will apply it to other accounts in your organization.
---
Question: This is a lot of information to digest. Can you give me a quick comparison?
Answer:
This table shows how Savings Plans measure up to RIs:
Attribute

Savings Plans

Reserved Instances

Type of Commitment

dollars
resources
Terms
1- to 3-year terms
Purchase Options
Upfront, partial upfront, or no upfront

Overage Charges

You will be charged at the On-Demand rate if you go over your commit.

Flexibility

Can apply across instance types, regions, or accounts
Can only apply to a specific operating system, instance family, or region

Resource Types

EC2 instances and Fargate compute engines
Multiple resources
Now that you are more familiar with Savings Plans, here is a list features that CloudCheckr is actively working on to provide to you in the near future:
Savings Plan Unsharing
Saving Plan Inventory
Saving Plan Amortization
Savings Plan Recommendations
Saving Plan Best Practice Checks
Saving Plan Mapping
Virtual Saving Plans
Updates to the List Cost Analysis Report
Updates to the Saving Showback Report
Updates to the Profit Analysis Report
Updates to the Partner Summary Report
---
---