Create a Personal Dashboard
CMx dashboards are more customizable than ever using Personal Dashboards: now, any user with access to cost data and reports can create their own dashboards. These dashboards are specific to each user, allowing you to create a one-stop shop for the data most relevant to you. For example, you can create a dashboard of cost consumption and spend for a very specific workload without interrupting shared content across teams or partners.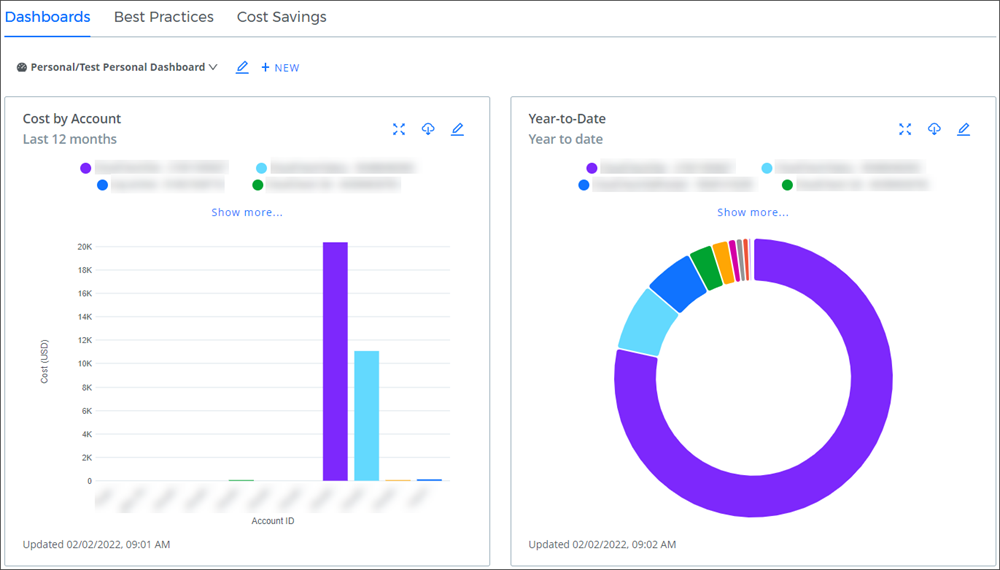 Prerequisites
To create a personal dashboard, users must have a combination of the following permissions:
View Cost Summary Report or Manage Cost Summary Reports
View List Cost or View Actual Cost
For example, a user will be able to create a personal dashboard if they have the View Cost Summary Report and View Actual Cost permissions.
Create a Personal Dashboard
On the CMx Dashboards home page, click the +New button and select New Dashboard Page.

Provide a name and description in the New Dashboard drawer on the right side of the window. By default, the Type drop-down menu will have Personal selected.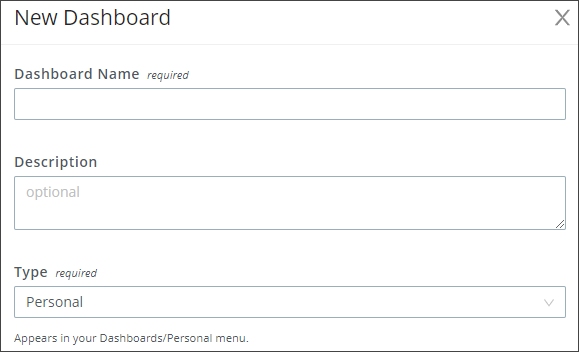 Click Save. Your new personal dashboard will be shown in the Personal section of the Dashboards drop-down menu.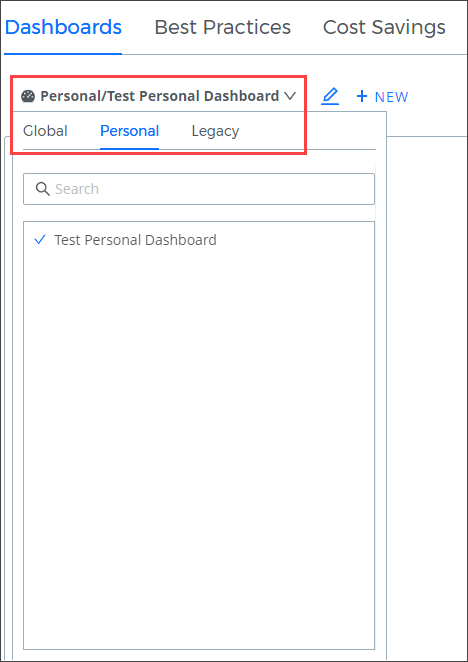 You're now ready to add visualization and data panes to your dashboard. See Dashboard Panes in CloudCheckr CMx to learn more about how to create and edit dashboard panes.
---
---