Custom Credit Memos in Azure
This report allows you to add custom credits to the account bill that supplement the records that are collected from the your billing data. You can assign credits, as needed, so that they show up in the appropriate account. Enter a custom credit below to see that value show up in the reports.
You can add Custom Credit Memos to any account.
This credit will be reflected in all of your Azure account's billing reports in CloudCheckr.
Any credits received by Microsoft must be entered manually.
The report is located at Cost > Azure Partner Tools > Configure > Custom Credit Memos. To add a custom memo, you would first click the Add Credit Memo button.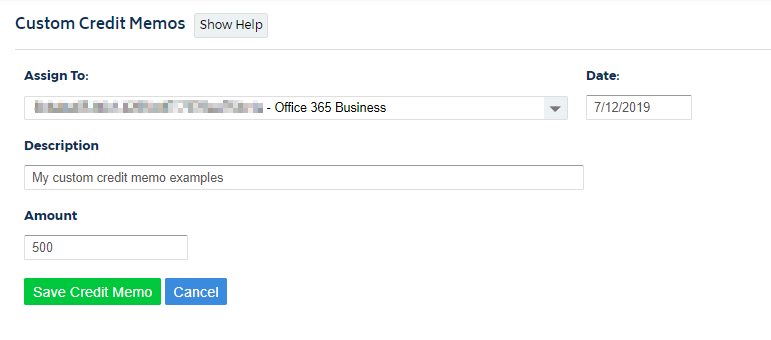 Next, you will assign the credit to a specific subscription and enter in relevant info for date, description, and amount. Click Save Credit Memo and you're done.
After you add, delete, or edit a Custom Credit Memo, you will need to wait for CloudCheckr to reload usage data for the current month. For previous months, you will have to manually
reload your usage report
.
---
---