Configure SP-Initiated Single Sign-On in CloudCheckr CMx
With SP-initiated SSO, you log into your IdP from the CloudCheckr CMx user interface.
Prerequisite: You must be an enterprise customer who has paid for the Ultimate White Label package to configure the SP-initiated SSO and you must configure a custom URL.
CloudCheckr CMx offers the Ultimate White Label package. The Logon page is in Hero view where customers can configure:
Left Hand Pane URL (1) - Login page will render the content from the provided URL. This allows the customer to maintain and update the login page without requiring support.
Logo (2) - Set by customer via the Customization page within CloudCheckr CMx.
Login Button Color (3) - Set by customer via the Customization page within CloudCheckr CMx.
Contact Email Address (4)
Privacy Policy Email Address (5)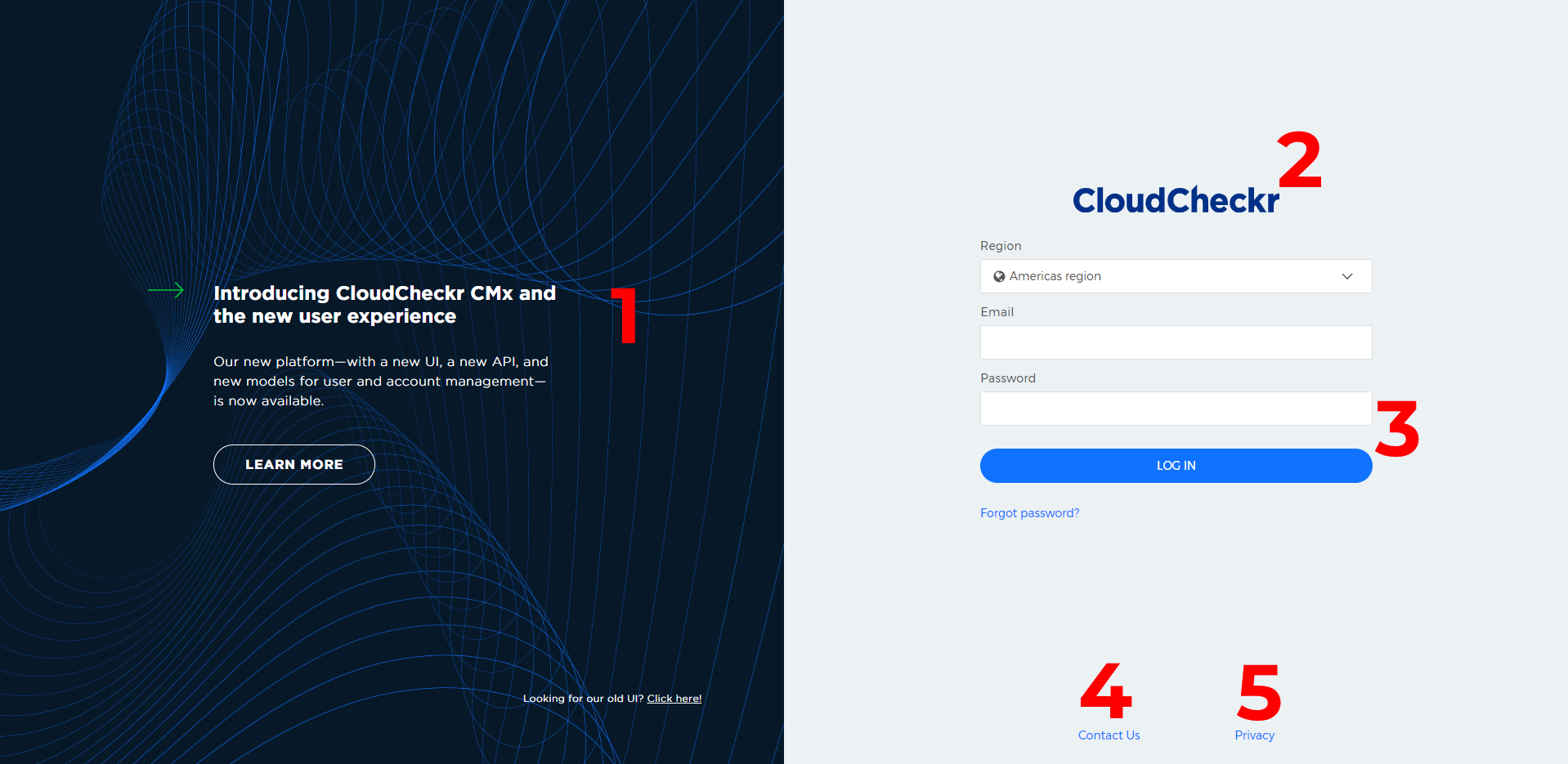 For more information on the Ultimate White Label feature, please contact our sales team.
---
Procedure
Follow the procedure for IdP-initiated SSO, but replace auth-us.cloudcheckr in the ACS URL with your custom auth URL.

The screenshot shows an example from the setup for PingOne:

Navigate to the white label (WL) login screen.

You can get to this page through a link or logging out of the white-abeled customer.

Click the SSO Login button next to the identity provider (IdP) you want to use.

If this customer has multiple IdPs, PingOne will display a button for each IDP.

The IdP prompts you to login with your IdP credentials.

Once you are logged in to your IdP, PingOne will proceed with the SSO process.
---
---