Inventory Reports
CloudCheckr's inventory report is centered around providing you a view into the specific resources linked to the Azure subscription that you are currently utilizing. With the Inventory reports, you'll find reports based around the various Azure services. The details come directly from your Azure subscription which allows you to view historic inventory trends.
Summary
The Inventory Summary report is a high level view into your resources. It lists each service and then gives basic useful information taken from those services as well as a link to the Summary and Detail reports for each of those services.
Reports by Azure Service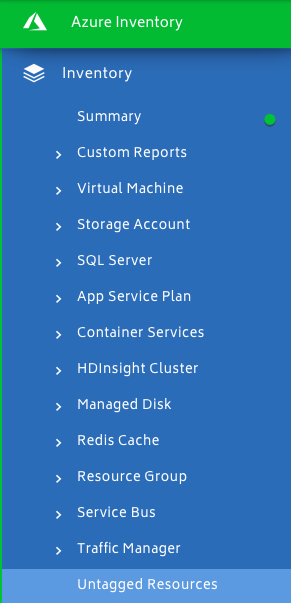 As mentioned earlier, the Inventory Summary report provided a high level view into your resources by listing each service and displaying basic useful information. Selecting one of the Summary or Detail links will take you a more comprehensive overview of that particular Azure Service.
---
---