Home Page in CloudCheckr CMx
The Home page is the first page you will see after you log in to CloudCheckr.
The Home page provides you with quick access to CloudCheckr's key features and reports so you can more easily manage your cloud environment.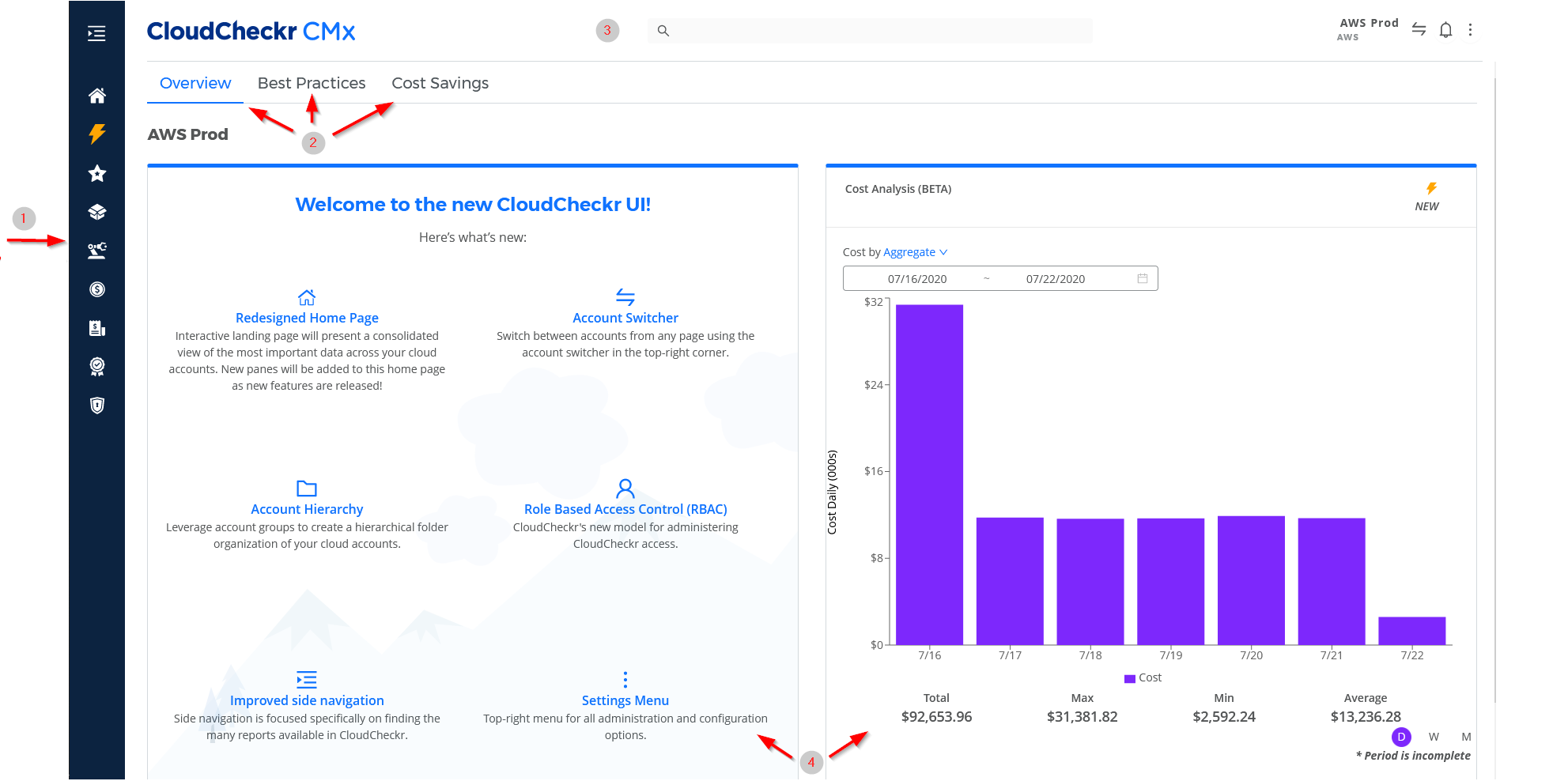 Review this table to learn more about the features of the Home page.
Callout
Feature
Description

1

Organizes CloudCheckr reports by module: Cost, Billing, Resources, Automation, Security, and Compliance.

2

Tabs

Allows you to quickly access CloudCheckr's most popular reports: Best Practices and Cost Savings.

3

Contains navigation tools—such as Search and Account Switcher—as well as Notification messages and the Settings menu.

4

Content panes

In this initial release, you'll see the Dashboard pane, which provides a snapshot of your cloud costs.

As we introduce more functionality into the application, we will add more panes, which you can interact with and customize.
---
---