Utilization Reports for Azure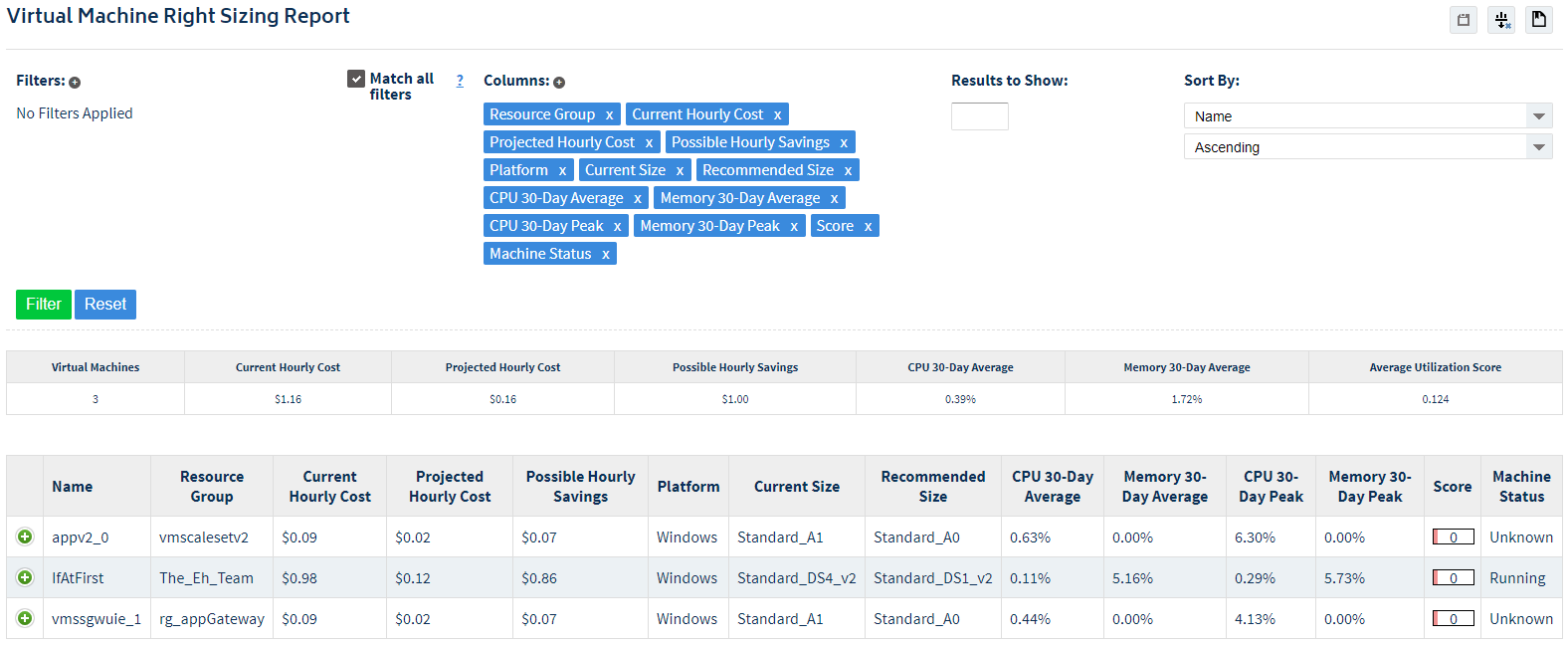 CloudCheckr's Utilization reporting helps you keep an eye on your Azure deployment, showing how much your resources are being utilized to help ensure your infrastructure is running smoothly.
In the Utilization reports you'll find several different report types across Azure Virtual Machines. The utilization statistics, which are taken from usage data, are saved for the lifetime of your CloudCheckr account. This allows you to view historic utilization trends and makes future planning much easier.
---
---