Summary Report in CloudCheckr FinanceManager
The Summary report provides a detailed cost report that can be used as a invoice detail specification. The way you've defined your services determines what you'll see here.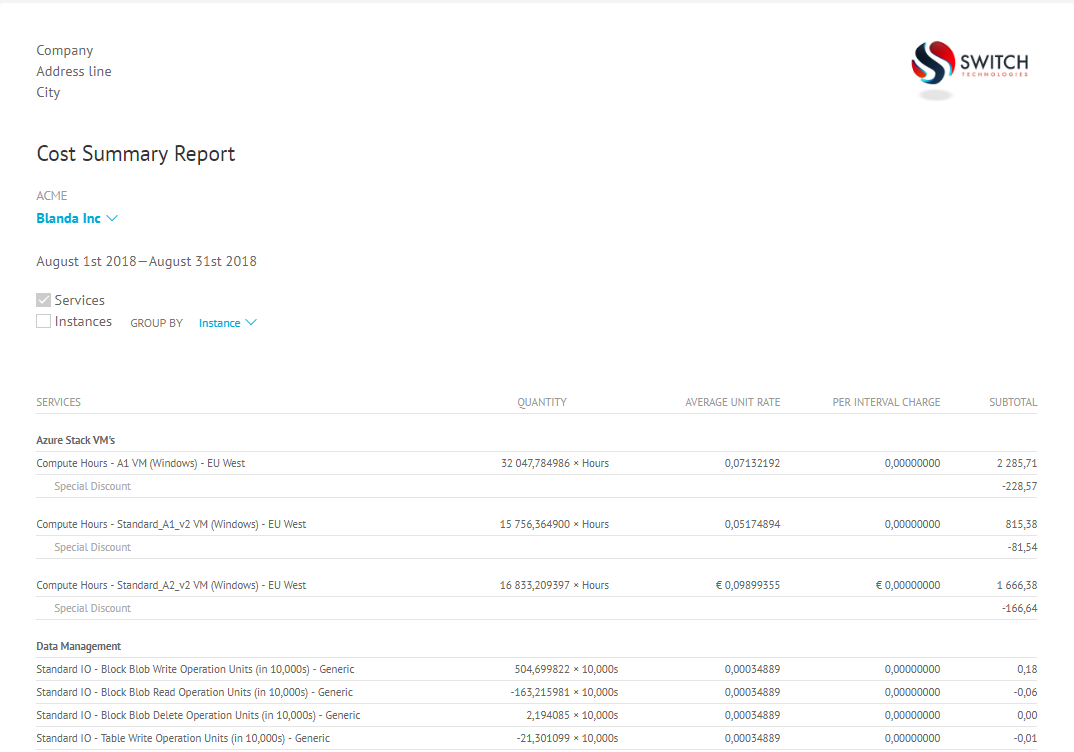 Once are logged in, go to Reports > Summary to generate different kinds of detailed costs reports, which you can use for billing, chargebacks, and showbacks.
---
Filters and Reporting Depth
Once you have selected your date range and report, you can view your summary cost report. By default, it will show all consumed services for this report, grouped account, and depth. Therefore, it is important that you select an appropriate depth when running this report.
---
Grouping and Display of Instances
The Summary report has a few reporting options that you can turn on and off and which allow you to create more or less detailed textual representations of your data: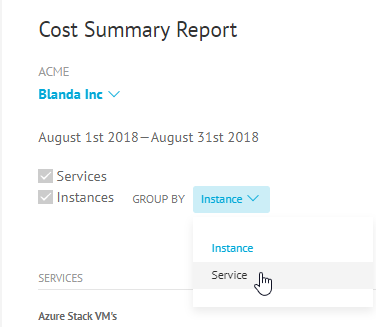 If you want to include a detailed grouping of services and service categories, you have to enable the Services checkbox. You will also need to enable the Instance level information to view resource-level consumption data, such as the virtual machine, container, or username.
---
---