Accounts
The
Accounts
report gives the ability to drill down into your metered based IT consumption costs. The way you've created your report determines on what values you can zoom into.
Once you've logged into the system, go to "Reports" > 'Accounts'. Here are a few key parameters you can choose from that define how your report is generated:
---
Date Selection
The date selector is important to limit the scope of data you're focusing.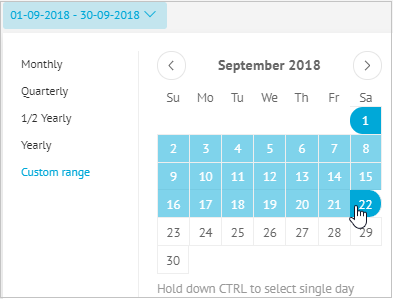 First select the date you are interested in. This can be a single month, a 3-month time period, half a year, a full year, or a custom date range.
---
Report
Your CloudCheckr FinanceManager solution can have more then one Report configured. If this is the case, you will need to select the appropriate Report that contains the data on which you want to report. Keep in mind that an end user will only see Report that he or see is allowed to see, and the first one is automatically selected.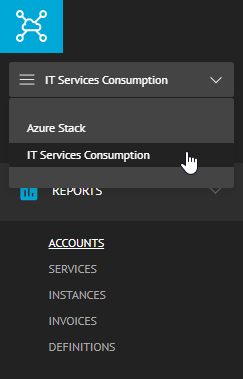 Drill Down, Services, and Report Depth
Once you have selected your date range and Report, you can start drilling down into your data using a number of ways:
You can move your mouse over one of the accounts that are shown in the detailed report. For each account, you have the ability to 'Drill Down'. This will do two things:

Changes your Report view one level deeper
It sets the 'Parent' filter to the account you've selected

Apart from the ability to 'Drill Down', you can also view the 'Services' associated with an account on any level of your Report. This will change your view from the 'Accounts' report to the 'Services' report
---
---