Services Report in CloudCheckr FinanceManager
The Services report gives the ability to report on your metered based IT consumption costs from a Services perspective. The way you've defined your services determines the Services and Service Categories you'll see here.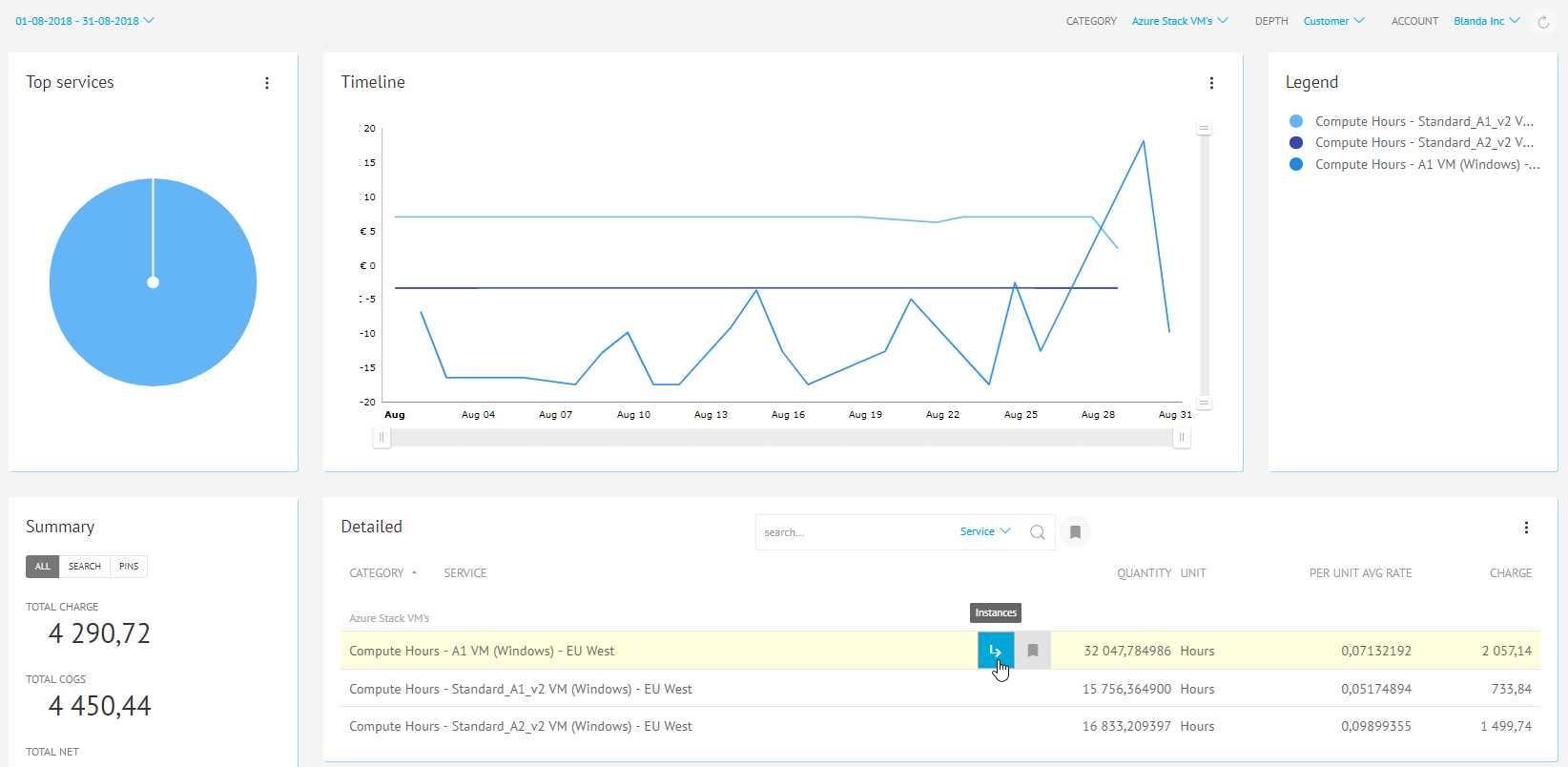 Once you've logged into the system, go to Reports > Services to get a view across all consumed services and choose different types of filters and options.
---
Filters and Reporting Depth
Once you have selected your date range and report, you can start viewing your data. By default it will show all consumed services for this report, and only for the accounts you have access to. If you want to limit your view, you can change the report depth, and apply additional filters such as:
Category - to only view certain service categories
Account - to limit your view to all services belonging to a certain account
When filtering the services for a specific account, it is recommended to start your journey at the Accounts report from where you can drill down into a specific account, and select the associated services using the buttons in the detailed report:

---
---